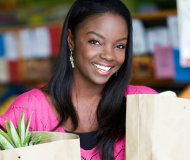 Member Discounts
Member Discounts
As a not-for-profit institution committed to our members, we exist to provide the best services available. So we have partnered with some incredible companies to secure outside discounts for you.
As a GeoVista member, you are actually more like family, and our family is always treated well. Discounts exclusive to credit union members include:
Saving 10% on wireless plans, plus waived activation fees and upgrades through Sprint.
Acces to program with multiple member discounts including:
GMC

AutoNation Direct

Sprint

TurboTax

ShopAmerica

Dell

Members Auto & Homeowners Insurance Program

Allied Moving Benefits

DIRECTV

FTD
A full service auto buying resource for credit union members
Join GeoVista!
Become a member in just minutes to start enjoying the huge advantages! Learn More