Vista Choice Checking
Choice is a powerful word because it puts you in the driver's seat. With Vista Choice, you're choosing an account with options to fit your lifestyle.
There's no minimum balance and your already low monthly service fee can disappear simply by everyday things you are probably already doing anyway! It seems like a pretty clear choice to us!
For more information, please click here.
Summary

Valuable merchant discount program

Comprehensive fraud protection and restoration services

No minimum balance to maintain account

Qualifications to reduce the low monthly service fee:

Begin each statement cycle with a $6 service fee

Receive eStatements to reduce fee by $1

Further reduce by 20¢ per debit card purchase, until fee is eliminated

Free online banking and bill pay
Free eStatements

No minimum deposit to open

Nationwide branch access through shared branching

Merchant Rewards

Who doesn't want benefits just for spending money? That's exactly what you will receive with your Vista Choice account, which gets you membership into an exclusive discount program.

National Savings

Membership includes rebates up to 30% on the biggest brand-name retailers online. Simply shop to your heart's desire and see rebate deposits automatically start piling up in your checking account.

In-Store Savings

We make it easy to receive specials and discounts from your favorite local retailers. In fact, it's as simple as entering your zip code to locate participating vendors, printing out a coupon, then going to get your savings (and of course your goods!).

Grocery Coupons

All right coupon clippers, this one applies to you! Print and clip away at our online grocery coupons to save on food and other household products at your local supermarket.

Start saving right away at AnyWhereRewards.com. Have your Vista Choice account info with you to create your password, then get started!

Fraud Protection

By opening a Vista Choice account, it's also like hiring a personal, around-the-clock fraud protection squad. Our comprehensive identity and card protection services help protect your personal information. In the instance that anything should happen, your identity and crucial items will be restored — hassle-free.




Real-Time Identity Protection

Stop fraud dead in its tracks before it impacts you with around-the-clock monitoring of up to 25 items, including:

Debit cards
Credit cards
Social Security Number
Other personal info you provide

If our team detects anything unusual, you will immediately receive notification.




Identity Restoration

In the event you suspect your identity has been compromised, our hands-on Restoration specialists take great care to efficiently restore your identity. We contact all affected vendors and/or agencies on your behalf, including credit card companies, credit reporting agencies, Security Administration, and many more, while you focus on every day life.




Wallet Replacement

For most people, life as we know it appears to cease the second our wallet is lost. That is unless you are protected by wallet replacement services. In the event that you lose your wallet, we work with you to replace crucial items such as your driver's license, credit cards, debit cards, and medical cards — and you won't even skip a beat.




How to sign up for Fraud Protection

If you already have a Vista Choice Checking account, please access Identity Protection by simply logging on to MyIDGuard.MerchantsInfo.com to enroll. Your username is the last six digits of your Social Security Number plus the first five digits of your zip code, separated by a dash (123456-12345) for the primary account holder. The password is the date of birth for the primary account holder (MMDDYYYY).




Note: for security, please change your password after you log in for the first time.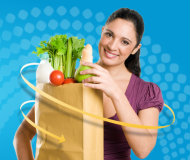 Join GeoVista!
Become a member to start enjoying the huge advantages! Learn More