Personal Loans
When things come up that you need extra cash for, it's always reassuring to have somewhere to turn.
With local decision-making, we provide our members with quick, convenient low interest solutions to meet their specific needs. Whether it's for debt consolidation, financing a vacation or anything in between (we don't discriminate), GeoVista is here to help with a full range of consumer lending options.
Summary

Great low rates

Local decision-making

Flexible terms

Low monthly payments

Prompt responses

Personal service

Easy to apply

Payment Protection

Payment Protection is a way to protect you and your loved ones from financial burdens in the event that something should ever happen. GeoVista Credit Unions offers its members Payment Protection credit life and credit disability insurance through CUNA Mutual Group.

Three types of coverage are included with Payment Protection: Death, Disability, and Involuntary Unemployment. This coverage would pay off the borrower's remaining loan balance and/or, cancels monthly payments for a specified period of time, depending on the plan purchased.*

Nobody can plan for an unfortunate accident, but you can provide yourself and your family peace of mind. Payment Protection prevents your outstanding loan balance from becoming a burden and your credit rating from suffering.

The cost is very minimal and there's no physical exam. So be sure to ask how you can add Payment Protection to your loan with GeoVista.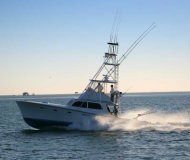 Join GeoVista!
Become a member to start enjoying the huge advantages! Learn More