Share Secured Loans
When you save with GeoVista Credit Union, you're not only securing your financial future but also building collateral towards a low-rate loan.
A Share Secured Loan is quick and easy to process because it's based on your existing deposits. They carry our most attractive interest rates, and you even continue to earn dividends on your savings!
Summary

Our lowest interest rate

Excellent way to build or repair credit

Secured by your balance in GeoVista savings account or share certificate

Access to funds without depleting savings

Deposits continue to earn dividends

Personal service

Easy to apply

Payment Protection

Payment Protection is a way to protect you and your loved ones from financial burdens in the event that something should ever happen. GeoVista Credit Unions offers its members Payment Protection credit life and credit disability insurance through CUNA Mutual Group.

Three types of coverage are included with Payment Protection: Death, Disability, and Involuntary Unemployment. This coverage would pay off the borrower's remaining loan balance and/or, cancels monthly payments for a specified period of time, depending on the plan purchased.*

Nobody can plan for an unfortunate accident, but you can provide yourself and your family peace of mind. Payment Protection prevents your outstanding loan balance from becoming a burden and your credit rating from suffering.

The cost is very minimal and there's no physical exam. So be sure to ask how you can add Payment Protection to your loan with GeoVista.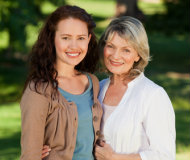 Join GeoVista!
Become a member to start enjoying the huge advantages! Learn More