Financial Planning - available through CFS*
It's incredibly important to us that all of our members reach their financial goals. For this reason, we've formed a relationship with CUSO Financial Services, L.P., (CFS). – A full-service broker dealer.
Our members become more confident in both their short- and long-term finances through numerous available CFS resources. Knowledgeable financial advisors and investment advice is now just a phone call away!
Kathy Wise* - Bio CUSO - Financial Services, L.P.
Phone: (912) 704-1767
Kathy Wise is securities licensed in GA.
Summary

Dedicated personal financial advisor
Customized financial planning advice
Investment services
Professional advice in the following fields:
Financial, retirement, and estate planning
Mutual funds & IRAs
College savings plans
Tax-deferred annuities
Stocks, bonds, securities
Life insurance, disability insurance
Much more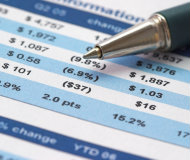 Join GeoVista!
Become a member to start enjoying the huge advantages! Learn More