Share Certificates
GeoVista Credit Union Share Certificates are much like typical bank CDs, but they're also quite different thanks to our highly competitive rates.
If you're serious about saving, we make it easy to open a certificate with only a $500 minimum. Choose the term that best fits your needs. So flash-forward to the end of your term: not only have you skipped the temptation to spend, you've also earned some serious dividends!
Summary

Higher returns than savings accounts

Guaranteed, fixed rate for the term of the certificate

Terms from 3 months to 5 years

Penalty on earnings for early withdrawal

Dividends credited monthly

$500 minimum to open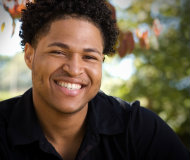 Join GeoVista!
Become a member to start enjoying the huge advantages! Learn More