Auto Loans
With so many things to consider when purchasing a vehicle, one less worry is where to get your auto loan. Seriously, as a not-for-profit institution, GeoVista exists to get our members the lowest possible loan rates available.
Getting pre-approval for an auto loan is fast and easy, offering you additional bargaining power at a dealership. With no need to shop around for a great rate, you can spend more time shopping for the car of your dreams.
Summary

Low interest rates

Fast, easy approvals

New and used vehicles

Terms up to 7 years (certain restrictions apply)

Pre-qualification available

Loans for purchase from dealer or individual

Recreation Vehicles

So maybe that boat or personal watercraft isn't exactly a necessity, but to us it is no less important. We offer low rates on recreation vehicles too.

New and used boats and recreation vehicles

Terms up to 10 years for new boats, motors, trailers, and motor homes

Terms up to 5 years for new personal watercrafts

GAP

Guaranteed Asset Protection (GAP) is the best thing since Georgia peaches if you're ever in a situation where you truly need it. Basically, if your car is totaled or stolen, and you still owe more on the loan balance than the insurance will pay, GAP will pay the rest of the loan.

Guaranteed Auto Protection protects you from these scary scenarios and will even cover your auto insurance deductible up to $1,000.

No separate payments; low cost can be rolled into auto loan

Pays difference between what insurance covers and what you still owe

Will cover insurance deductible up to $1,000

Payment Protection

Payment Protection is a way to protect you and your loved ones from financial burdens in the event that something should ever happen. GeoVista Credit Unions offers its members Payment Protection credit life and credit disability insurance through CUNA Mutual Group.

Three types of coverage are included with Payment Protection: Death, Disability, and Involuntary Unemployment. This coverage would pay off the borrower's remaining loan balance and/or, cancels monthly payments for a specified period of time, depending on the plan purchased.*

Nobody can plan for an unfortunate accident, but you can provide yourself and your family peace of mind. Payment Protection prevents your outstanding loan balance from becoming a burden and your credit rating from suffering.

The cost is very minimal and there's no physical exam. So be sure to ask how you can add Payment Protection to your loan with GeoVista.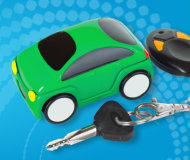 Join GeoVista!
Become a member to start enjoying the huge advantages! Learn More