Visa Credit Cards
Why spend extra on fees that don't apply to you? We offer a wide range of Visa® credit cards specific to your particular needs.
Whether this is your first credit card, you're collecting rewards for a dream vacation or repairing bad credit, GeoVista has the right credit card for you.
Access your account anytime anywhere, 24 hours a day and 7 days a week with EZCardInfo.com
Summary

Four credit cards to choose from:

Visa Platinum Preferred credit card

Visa Platinum card

First-Time Visa card

Shared Secured Platinum card

Rewards program on card options

No annual fees

Worldwide and online purchasing power

Free travel and accident insurance

25-day grace period

Easily replaced if lost or stolen




Track and redeem rewards through scorecardrewards.com

Payment Protection

Payment Protection is a way to protect you and your loved ones from financial burdens in the event that something should ever happen. GeoVista Credit Unions offers its members Payment Protection credit life and credit disability insurance through CUNA Mutual Group.

Three types of coverage are included with Payment Protection: Death, Disability, and Involuntary Unemployment. This coverage would pay off the borrower's remaining loan balance and/or, cancels monthly payments for a specified period of time, depending on the plan purchased.*

Nobody can plan for an unfortunate accident, but you can provide yourself and your family peace of mind. Payment Protection prevents your outstanding loan balance from becoming a burden and your credit rating from suffering.

The cost is very minimal and there's no physical exam. So be sure to ask how you can add Payment Protection to your loan with GeoVista.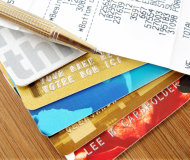 Join GeoVista!
Become a member to start enjoying the huge advantages! Learn More