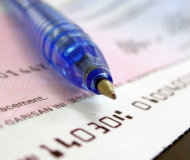 Wire & Routing Number
Wire & Routing Number
GeoVista Credit Union's routing number is: 261271364
Wire Transfers
Wire transfers are the fastest way to move money. We facilitate incoming and outgoing wire transfers domestically and internationally.
Use these instructions if you are sending money from another financial institution to GeoVista Credit Union:
Corporate America Credit Union
ABA# 262-090-120
For further credit to: GeoVista Credit Union
Account #261-271-364
To Credit: [YOUR NAME HERE, YOUR ACCOUNT NUMBER HERE]
GeoVista Credit Union does not accept instructions to conduct banking transactions by e-mail. E-mail users should be aware that the Internet is operated over an open channel; therefore, e-mail information is not guaranteed to be secure. Please do not send confidential information about yourself or your accounts through e-mail.
Join GeoVista!
Become a member to start enjoying the huge advantages! Learn More